Dallas Behavioral Healthcare Hospital
DeSoto, TX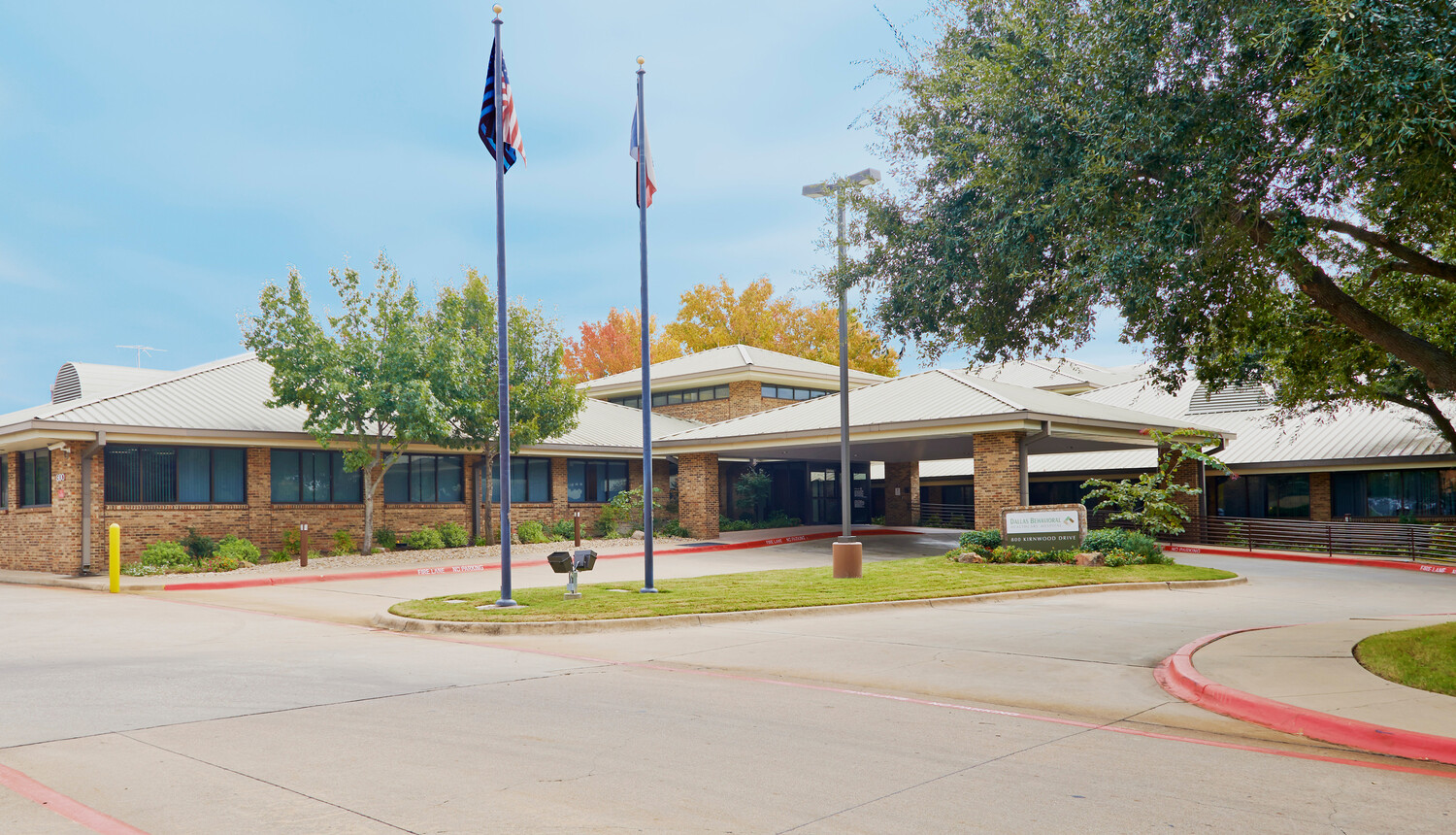 Dallas Behavioral Healthcare Hospital is a center of excellence in providing psychiatric stabilization and dual diagnosis treatments for adolescent and adult patients in the Dallas metroplex. Located in the growing city of DeSoto, the facility is conveniently located adjacent to Dallas and other communities in the Best Southwest region and a short drive from many other cities and suburban communities. The facility specializes in providing the full continuum of care, where a patient may receive inpatient, partial hospitalization, and intensive outpatient program services all within the same campus.
The patient's experience begins with a thorough assessment process in their 24-hour accessible intake center. During the intake process, licensed clinicians not only perform the assessment but also answer patient and patient family member questions and articulate the reasons for the recommended treatment program.
While on the unit, the patient's care is guided by an interdisciplinary treatment team which is headed by one of their psychiatrists. The therapy program includes evidence-based approaches such as Cognitive Behavioral Therapy, Dialectical Behavioral Therapy, Mindfulness-Based Cognitive Therapy, Motivational Enhancement Therapy, and Solution-Focused Therapy.
To ensure continuity of care, the discharge planning process begins shortly after admission. The patient's outpatient providers, which can include primary care physician, psychiatrist, and any mental health professionals, will be contacted for collateral clinical information. Contact with these outpatient providers continues throughout the treatment as needed, and follow-up appointments with the patient's outpatient providers are set prior to discharge.
Dallas Behavioral Healthcare Hospital supports efforts to provide further education to the community about mental illness and the various resources available to help community members and their families. The hospital is a continuing education provider for mental health professionals. The facility also hosts educational events and partners with other organizations in the community to bring awareness to mental health.