Desert Parkway Behavioral Healthcare Hospital
Las Vegas, NV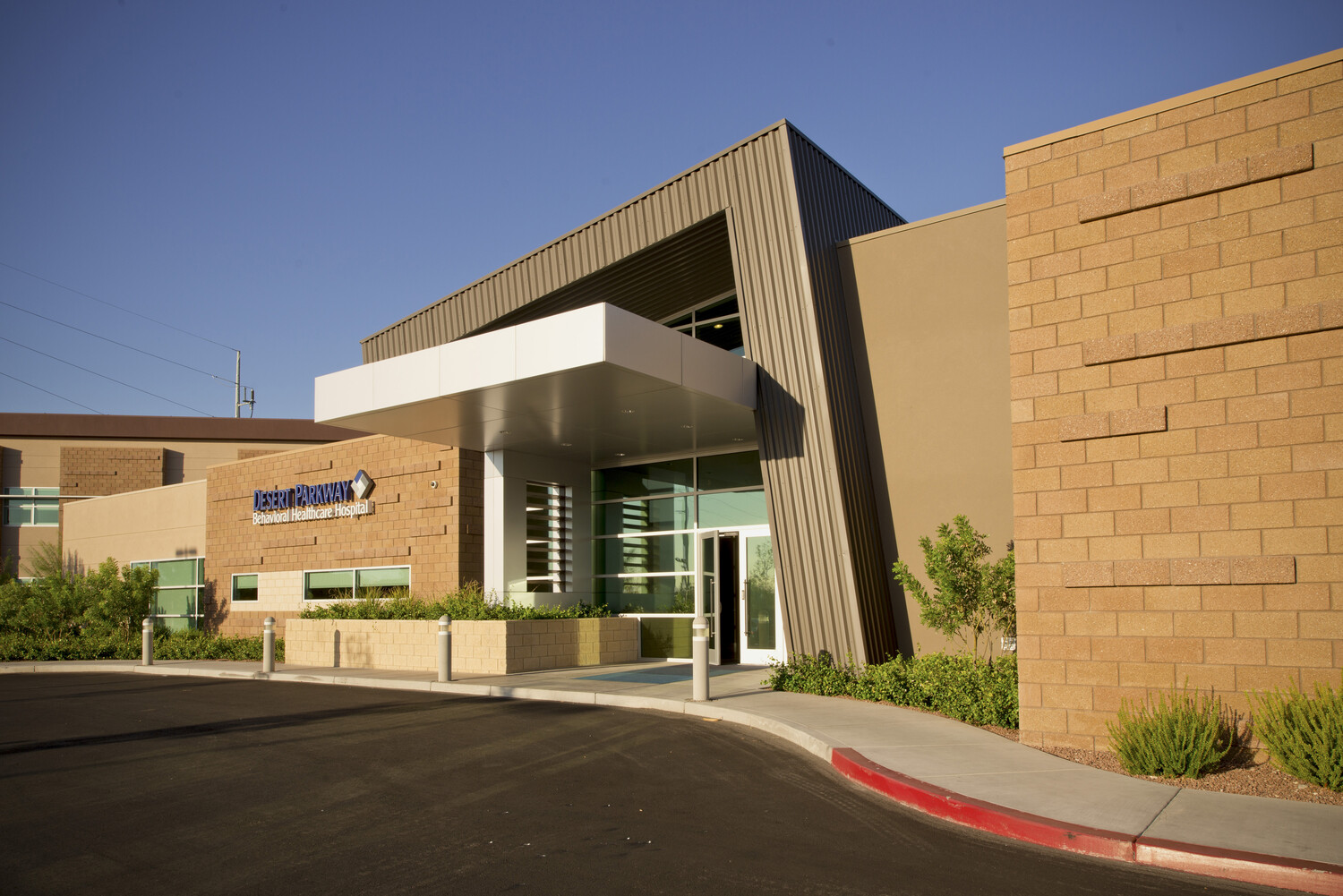 Desert Parkway Behavioral Healthcare Hospital is an acute psychiatric facility located in the center of Las Vegas, Nevada. Desert Parkway's comprehensive mental health programs are designed to treat adolescent and adult patients with both dignity and respect while providing the very best in care.
Desert Parkway is dedicated to helping patients in the Las Vegas area with behavioral illness and/or chemical dependency with compassion and kindness. Their mental health facilities offer a variety of psychiatric healthcare programs which include mental health services such as: Assessments, Referrals, Inpatient psychiatric crisis stabilization, Las Vegas psychiatry and chemical dependency detox/rehab, and Outpatient programs.
Desert Parkway also offers their Hope for Heroes program, which is geared towards helping veterans overcome service-related obstacles to their emotional and mental well-being.
With their mental health programs, Desert Parkway strives to provide a safe and accepting environment for all of their patients. Their private facility currently has 152 patient beds and is staffed by qualified, experienced personnel who are dedicated to providing the highest level of care to each patient.
Desert Parkway Behavioral Healthcare Hospital is committed to delivering the best in psychiatric healthcare to their community through their mental health programs in Las Vegas, NV. This includes helping to educate patients, family members, and the community at large about mental health illnesses and addiction.